Stephen (Michael) Renquist
From World Of Darkness Wiki
 
Official World of Darkness Chat
This page contains information created for one of the moderated Official World of Darkness Chat venues.
While it is included here as a valid reference for the chat in question, it should not be taken as an official reference outside the chats.
 
WARNING!
The official World of Darkness chat rooms were closed in 2009.
Unofficial games can be found on the Links article.
Growing Up Spoiled
Born to a wealthy family, Stephen never knew what it was like to need anything. Anything he wanted, he would get; Either through manipulating or belittling his parents, the help, or his older sister Barbara. He always had the best of everything, that his parent's money could buy. They paid for the finest private schools for him to be thrown out of, the best college money can buy... which he dropped out of after a semester. His upbringing had given him an attitude problem. He always assumed he was better than everyone, and he tried to prove it; he didn't even go to his sister's memorial service, because he didn't see the point in crying over a meek little introvert. He was a sharp tongued know it all who knew exactly what to say to cause the most emotional damage to whoever he talked to... that all changed the night he turned 20...
The Gauntlet Has Been Thrown
On the night of his 20th birthday, he was mugged at gunpoint. He was so high on god knows what, that he didn't realize they were armed. He insulted them as he did everyone else, and walked past them. He didn't know he had been shot until he fell to the ground and couldn't stand up. Through the excuciating pain that coursed through his destroyed knee, he crawled to the hospital... As he got closer, he noticed that it wasn't a house of healing, but a tower covered in fire. He heard screams of pain, anguish, agony and torment coming from the structure. He lost conciousness before he could make it inside. When he came to, he was surrounded by demons who were reading off his list of sins as they tortured him. He lost conciousness again. When he awoke, he found himself in a cell. His leg was bandadged and the door was open. Unable to stand, he crawled out of his cell, half naked along the stone floor. Ince he made it outside, he saw the names on the wall... All of the people who ever escaped the prison... A sign of hope and freedon. Without anything to sign his own name with, he used the only thing avaliable... Himself. He dug into his injured knee, ignoring the pain as he pulled out a fragment of his bloody and broken kneecap, and carved his name into the wall... And passed out from the pain. He woke up in a hospital bed, heavily sedated and in restraints.
Life Anew
During his stay in the hospital, he started using his new magics almost instinctivly. He would rant and rave about demons and being tortured. He even showed his parents what the demons did to him. After a 6 month stay in the hospital for evaluation, he was released. He was aproached by a group of gentlemen during his physical therapy sessions, asking him about his abilities. Talking about "sleepers" and "Mysteries" and protecting "The Veil". They talked him into joining their little society... But not without cost, and personal trauma. In his initiation, he was forced to kill his own parents. After he was fully indoctrinated into the Guardians, he took a Sabbatical... Trying to overcome the guilt of killing his parents. He knew it had to be done, but that doesn't wash the blood from your hands.
Fresh Start
During his time away from the Guardians, he entered the world of Religion, found purpose and meaning to his role as a Mage. After he became ordained, he went back to the Guardians, knowing that the world wasn't ready to know the full truth. It had to be guarded, it's secrets locked away for a more enlightened age.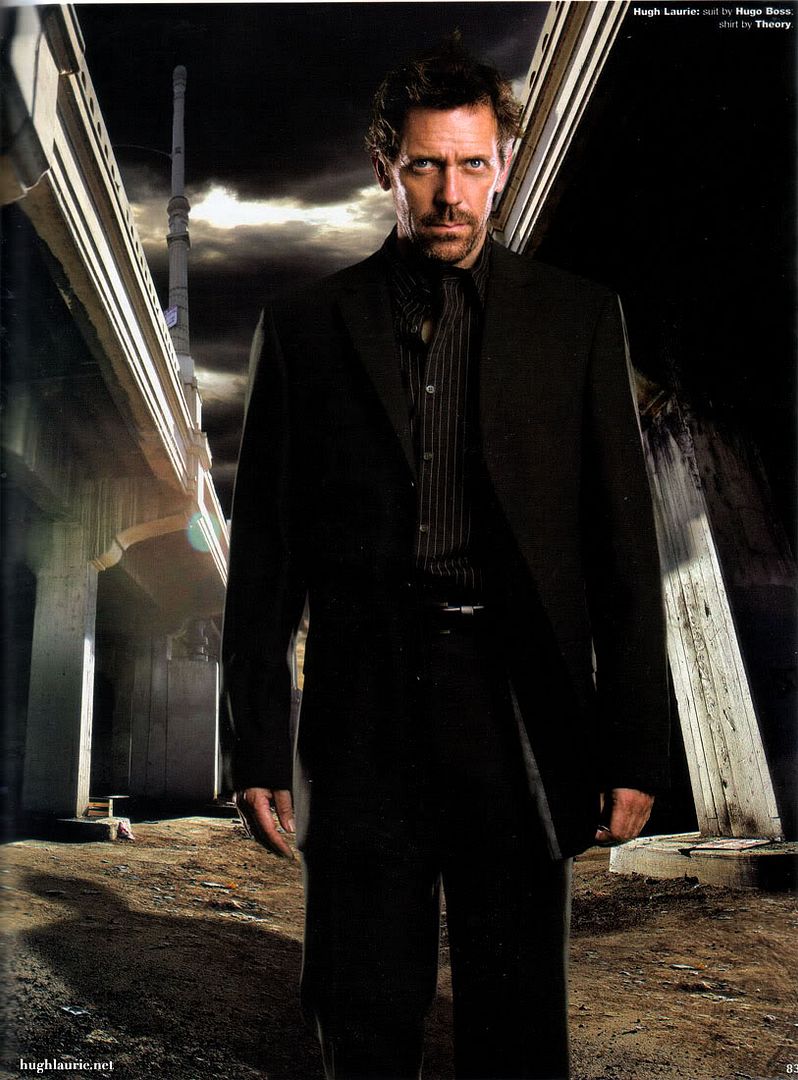 The World as it Stands
In the short time that he's been back in the world, all hell has seemed to have broken loose. From demons walking the streets, finding out firsthand about the existance of werewolves, to an impending war with an old and dangerous cabal of mages. He's tried to keep everything in perspective; He even fell in love. However when the Nihili took away the only woman that he's ever cared about, He's found new meaning to his life. Shortly after the death of his fiance, he had a very unexpected turn of events in his life. Seeing a woman in the Abattoir who looked strangely familiar. Thinking it was a Nihili trick, he denied the obvious truth, only to shortly discover that the woman in front of him was his sister, Barbara "Fable" Renquist, thought to be dead for the past 12 years. Even with the love of his life gone, he still has people to protect. Finally deciding to live up to his Namesake... The Archangel Michael
Another odd turn of events has just crossed his life, he was chosen to be a part of the War Cabal to combat the Nihili. He actually didn't think he would be chosen due to how close and personal the situation is to him. But by some strange act of God, he was chosen to help bring vengance to the despoilers of the world.
The Sword of God
Now Michael has a purpose. To bring Divine Retribution to those that threaten the Awakened and Sleeping World. He knows firsthand, the evils of the world, and has vowed to God himself, that the evils of the world will not stand long before the Vengance of Michael.
Personal
True Name: Stephen Arthur Renquist III
Shadow Name: Michael
Age: 27 (appears 32)
DOB: 10/17/1979
Height: 6'1"
Weight: 175lbs
Hair: Dark Brown
Eyes: Blue-Grey
Occupation: Protestant Minister
Path: Mastigos
Order: Guardians of the Veil
Nimbus
His time in the Iron Gauntlet branded his soul with the evils of his past. When he reveals his Nimbus, Michael's body becomes wreathed in a dark flame, as the sounds of the Demons of Pandemonium quietly whisper promises of pain, anguish, and eternal torment just at the edge of your hearing.
Quotes
please leave your remarks here
"He's another Guardian-- damn city's full of them --but he did pull me off the train tracks. I think he really might be a good one deep down (of which there are too few). He and Dawn are good together." -Dean "Lot" Nolan, Thearch.
"Michael proves that the Bible really is a little fuzzy on the subject of kneecaps."-Dr. Terrence "Calchas" Quinn
"Preach? He's cool... yeah. Like in a badass way. He's a badass preacha man. Kind of like... Michael the archangel.." *thinks for a moment and a look of "ohhhh now I get it" comes over her face* -Stephanie(Mist)Reyes
"He and I have our own ways of walking the same path we've chosen. I merely hope he survives through his; nonetheless consider him trusted." - Jackie "Sahaal" Castillo
"I went there. And I did him a favor in pushing him toward Dawn. Though...now we've both lost her. I'll do my best to keep him from traveling my path, as his is Redemption." Jenny "Crocus" Abernathy
"My little brother...is a minister...that's like finding out the guy who picked on you in middle school is Pope...it just doesn't add up. Honestly though, in 12 years since I 'died' I've seen him go from arrogant punk kid without a bit of ethics into a mind controlling Preacher standing against the darkness like an upper class snobby Jesse Custer. Not too shabby little brother...now stop trying to be a pimp...you're a white preacher in his thirties...it's just weirding me out" - Barbara "Fable" Renquist
"I like Michael. He's a good guy who's had some hard times. He's smart, he's honest and he's got faith. The sooner he realizes he's not all alone, the better off he'll be." - Calvin Sanner
"Fate consipired to make him a multiple time victim of the depridations of my lessers. From his conversations with Masque, he seems to think he is important in our larger grander scheme, or even a target for it. He is mistaken. But with the moniker Michael, I suspect he will act with great vigor to make his delusions reality. Trust me Michael, were you truly our target, I'd have made you watch while Scar enjoyed your fiance, and then had Masque make /you/ feed her to the lions. Your simply collateral damage. Go off and heal, or you'll see just what perversions my lessers are truly capable of." -Lilly, Nihili
"I used to think Michael didn't like me very much, but now he's probably one of my best friends around town. He's easy to talk to, and always willing to help me out when I'm confused or in trouble. I'm really happy to have someone like him as my friend, and not just because he buys my drinks all the time." - Juliet "Kish" Savastano
"What a sweet old man. I see him around sometimes, don't really talk to him to much though" Laura Williams CPD
"Preach... when are you ever going to learn the lesson.. I know a few hookers that owe me a favor or two" Miriam "Friday" Ackors
"I had figured the guy would be dead by now, but he's still around. Whether that says something about how hardcore he is or how lucky he is, I can't tell. Either way it's gotta be good, right?" Lee "Phasmatis Tyranus" Harmon
"Good man in a bad order. I'm happy my prayers were heard and he has found peace again." Pedro "Brother Jonah" Moralez
" He and I have something in common, we both know pain at a very deep level, because of that i have sympathy for him, what he does with it will shape the rest of his life. I will probably have to help him at some points along his path though. But until then i will be there for when he needs a friend." Mulo
"Stay the hell out of Chinatown, if you don't and the Song of Chu isn't about, your dead. If you have a problem with that, you can come and visit me, but you best be waving a white flag, nice and high above your head. Or it'll be the last little visit you ever make." Yan "Izanagi" Dian Tuo
"I've never met the man ever in my life and yet after talking with Izanagi for a painfully long amount of time I think if this Michael fellow were to walk through that door I'd take that man out for dinner and tea and perhaps later chat a long, long while."-Rupa "Kali Ma" Benergi